I'm kinda getting the hang of drawing hair to make it look like it has real dimension and volume. The bigger the hair, the better!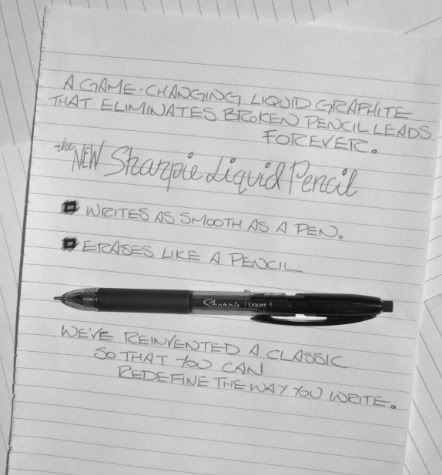 photo courtesy blog.sharpie.com
Also, I recently found out about the Sharpie Liquid Pencil (above) which uses liquid graphite and apparently allows the smooth flow of a pen but can be erased like a pencil. Has anyone heard of or used this before? If you have, what do you think of it?
Follow Me - Facebook/Twitter