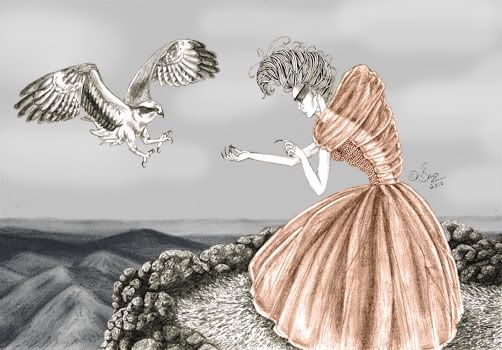 I wanted this illustration to look like a mix between a couture fashion editorial and a scene from a creepy fantasy story. With most of my work, I tend to include an abstract background that emphasizes the main subject. With this illustration however, I decided to create a recognizable environment around the main subjects so that it all works together to create a dramatic, narrative piece.
Also, I have some good news to share!
Last week I entered the Company Magazine High Street Edit Fashion Illustration Contest and I was selected as one of 17 finalists!
I didn't win the contest in the end but it's still an amazing achievement for me to be shortlisted and have my fashion illustrations acknowledged by a prominent fashion publication.
Go here see the work of other finalists as well as the winner of the contest.
Happy Holidays everyone!!
Follow Me - Facebook/Twitter